October 17: Get the Scoop on our Manufacturing Training Program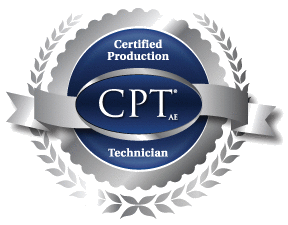 We hear your pleas for help, manufacturers.
It is no secret that every region of the country is short on qualified workers to fill new job openings, much less current positions being vacated by retiring employees.
TCIE is helping to fill this void. We chose Certified Production Technician (CPT) training – a national program from the Manufacturing Skill Standards Council (MSSC) – as the vehicle.
"When we researched how we could address workforce needs of the growing advanced manufacturing industry, we found MSSC to be an excellent enabler," said Timothy Leyh, TCIE executive director. "The material aligns with the knowledge and skills we aim to cultivate."
Learn about CPT training at a free informational session on Tuesday, October 17. Register >