Carving the path to civilian life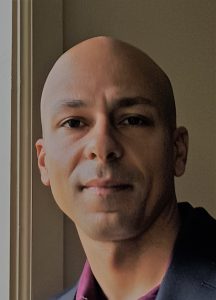 Omar Infante is winding down 17 years of service in the U.S. military. With his contract set to expire in March 2018, his transition plan was set: return home to Massachusetts, complete a bachelor's degree in psychology and start a new career in law enforcement.
Or so he thought. The future began to take a different shape when, in September 2017, Infante secured an internship with LC Drives, a manufacturing startup in Potsdam, N.Y. The opportunity spoke to his desire to contribute "the best that I have to the right organization."
But the Fort Drum-based soldier concedes he didn't have a clue about the manufacturing industry.
His time in the U.S. Army had whisked him to Iraq and Afghanistan through four deployments, and stationed him in Germany for five years. He accumulated experience in operations management and staff training, development and management. To improve his chance of transferring leadership skills to a full-time manufacturing role, he needed at least a crash course to understand the sector.
Infante found much more than that through courses of the University at Buffalo's Digital Manufacturing and Design Technology specialization, available on the Coursera online educational platform. The specialization consists of 10 courses about the digital age of manufacturing, known as Industry 4.0.
"The courses are helping me develop a holistic understanding of manufacturing and where it needs to go in the future," he says. "Although the company I am working for is new and we are still in the process of developing a manufacturing process, I now tend to keep in mind that process improvement will require the organization to develop and implement technology in the most effective ways."
Infante received a full-time offer from the startup; he will begin in April as a production supervisor. He is eager to increase the company's competitiveness by sharing the concepts and tools he has learned, such as the digital thread and an open communication standard that is fostering interoperability.
The courses have given him a confidence boost, too.
"The people I work with are all engineers or engineering interns, so it can sometimes feel like I can't contribute as much as they can," he says. "But once we start production, I intend to use what I am learning from UB."