Ushering manufacturers through the digital transformation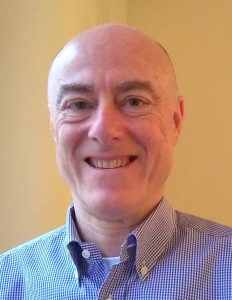 Silvio Pietro Monticelli was curious about implications of manufacturing's digital revolution, aka Industry 4.0. So Monticelli – a resident of Milan, Italy – enrolled in a "101"-level online series of University at Buffalo courses.
Collectively called the Digital Manufacturing and Design Technology specialization and available on the Coursera learning platform, the courses did more than build upon Monticelli's understanding of digital "ingredients" like design and simulation, embedded systems and the internet of things. They helped propel a new career.
Monticelli is easing into Industry 4.0 consultation and developing augmented reality/virtual reality services after three decades of business experience, including roles as a manufacturing CEO and sales manager.
He is leveraging Europe's appetite for adopting cutting-edge, interconnecting manufacturing technologies. The Italian government, for example, provides tax incentives to encourage innovation investments. The National Industry 4.0 Plan outlines companies are eligible for a 250% hyper-amortization benefit for specification-compliant equipment.
"Guiding companies, especially SMEs [small and medium-sized enterprises], to embrace this new paradigm is quite challenging, but also rewarding," Monticelli said, explaining that his project management role involves supporting companies in launching innovation projects and managing stakeholders.
Part of the challenge is conveying the benefits of Industry 4.0 and, in particular, the potential competitive advantage of breaking down siloes to integrate a company's data. Monticelli credits the "straightforward approach" of the curriculum with deepening his comprehension of the overall picture and making connections between technological enablers.
"The content of the specialization is very accessible, plain and clear. This is a key benefit of the courses," Monticelli said. "Often presentations and seminars adopt a top-down approach that makes the subject obscure and overwhelming. No wonder it is taking companies so long to grasp even the basic concepts. I certainly improved the way I communicate this knowledge."
His first digital transformation project, as part of the Hirtos consulting team, was to design hardware and software infrastructure for packaging company Masterpack SpA that matches National Industry 4.0 Plan requirements. He also co-coordinated implementation activities and selected software to collect machine data. The project was so successful that EFA Automazione, the Italian distributor of the chosen American software vendors, is developing a case study about the project approach.
The Digital Manufacturing and Design Technology specialization was developed by TCIE in coordination with the SMART (Sustainable Manufacturing and Advanced Robotic Technologies) Community of Excellence, UB Center for Educational Innovation and industry partners. Efforts were partially funded by the Digital Manufacturing and Design Innovation Institute (DMDII) and its parent organization, UI LABS.