---
Individuals seeking to set themselves apart with elevated manufacturing production credentials have an opportunity to do so through the Certified Production Technician (CPT) assessments. The assessments evaluate understanding of core skills and knowledge of the CPT program, based upon industry-defined, nationally validated skill standards of the Manufacturing Skill Standards Council (MSSC).
Delivered online, each assessment contains about 80-90 multiple-choice questions. Individuals are allowed 90 minutes to complete each assessment.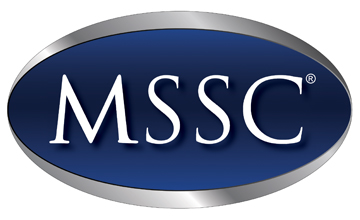 Available assessments include:
Safety
Quality Practices & Measurement
Manufacturing Processes & Production
Maintenance Awareness
Individuals may sign up for one or any combination of the four. Upon successfully completing an exam, individuals will be rewarded with a certificate. Those who pass all four exams within two years will earn full CPT certification.
The CPT is accredited by the American National Standards Institute (ANSI).
Assessment Dates:


December 14th, 15th, 18th
January 4th, 23rd, 31st
February 7th, 16th, 26th
March 6th, 13th, 28th
April 19th, 24th, 30th
May 9th, 24th, 30th
Course Schedule: