---
Certified Production Technician (CPT) training provides the core knowledge and skills required for frontline manufacturing jobs. Curriculum is provided by the Manufacturing Skill Standards Council (MSSC), a national training, assessment, and certification system. Content is based on industry-defined and federally-endorsed national standards, and prepares candidates for entry-level to supervisory production roles. The course educates candidates in four production modules: safety, quality practices and measurement, manufacturing processes and production, and maintenance awareness.
Topics covered include: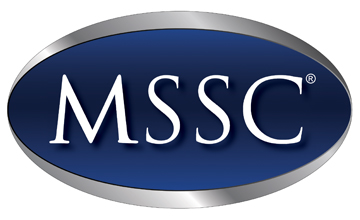 Identifying unsafe conditions and corrective action to take
Effective, safety-enhancing practices
Continuous improvement
Quality problems and communication
Equipment set-up
Coordinating work flow
Complying with customer requirements
Preventive maintenance and routine repair
Monitoring indicators
Recognizing maintenance issues with basic systems (e.g. electrical, pneumatic, hydraulic, etc.)
The CPT consists of 70 online training hours.
Candidates earn the portable CPT certification after passing all four production module exams. The CPT is accredited under the only global certification body for manufacturers, the American National Standards Institute (ANSI-ISO 17024).
Prerequisites: none
| | |
| --- | --- |
| Start Date: | Payment Due Date: |
| September 10th | August 31st |
| October 1st | September 21st |
| November 5th | October 26th |
| December 3rd | November 23rd |
| January 7th | December 21st |